You must have heard about the phrase 'content is the king' there's no lie about this. Content marketing can make your life way easier. Through content marketing, you can set your business apart from your competitors and brand your business in your own way. Content marketing has become essential for digital marketing campaigns now. 
Behind every successful brand, there's always relevant content marketing that makes the audience connect. Content marketing is a great source of driving sales and an organic boost to websites. But, you must still be wondering why content marketing is important for business. I'll help you with that by sharing 7 reasons why content marketing is essential. 
YOU CAN IMPROVE YOUR BRAND IMAGE THROUGH CONTENT MARKETING.
The greatest benefit of content marketing is that you can build your brand reputation through quality content. Relevant content can help your customers build trust in your brand which may eventually lead to more sales. When the customer starts reading the content, he'll start developing opinions about your brand. Consumers will remember your brand if the content is engaging enough and valuable. The more you provide quality content, the more trust you will be able to build among your targetted audience.
BECAUSE GOOGLE LIKES QUALITY CONTENT!
Yes! It is true that google promotes quality content. Google has a serious obsession with giving its consumers search results that are relevant to their needs. Frequently, the greatest way to deliver that experience is through high-quality content.
In other words, relevant content marketing can boost your website's traffic
IT'S LESS TROUBLESOME THAN TRADITIONAL MARKETING.
Nobody likes having their day interrupted in the middle by someone trying to sell them something. 40% of internet buyers already use ads. Which will surely decrease over time. 
Using banner advertising to promote your company might be effective. But spending money on interruption-causing advertising, such as TV advertisements, doesn't seem like the ideal strategy for gaining customers. Content marketing enables you to develop customer relationships. By putting your brand in front of your customers in a way that benefits them.
GROW YOUR SOCIAL MEDIA THROUGH CONTENT MARKETING
Each potential customer who discovers useful content on your website develops the potential to promote your brand.
Many of these readers will follow you on Twitter or Facebook so they may keep themselves informed about the articles you create in the future. Many of these readers will also spread the word about your posts on social media to their friends and family, which will help you gain a larger and larger audience over time.
YOU CAN STAND OUT FROM YOUR COMPETITION THROUGH CONTENT MARKETING
Your small business must set itself out from the competitors in the crowded digital marketplace. Small firms can differentiate themselves from competitors in the market by using content marketing effectively.
CONTENT MARKETING CAN BE A MAJOR TIME SAVER FOR YOUR CUSTOMER SUPPORT TEAM.
Does your customer service staff consistently provide the same answers to inquiries? If someone asks you how to do something, like change your password, or how to utilize your product, take the time to provide a detailed response. If you have a customer support team, compile those into a blog post or a series of blog posts so they may share them when they face those frequent inquiries.
Instead of first contacting your customer support staff, many clients will even look up these solutions online.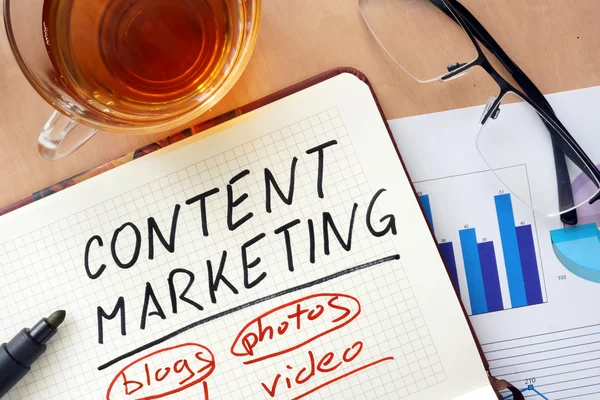 WANT TO BUILD A CONNECTION WITH YOUR CLIENTS?
PUT OUT EXCELLENT CONTENT.
In case you're still unclear about why is content marketing important then think about the relationships you can develop with your customers through effective content marketing.
We have spoken about how content is essential in creating trust and a favorable brand reputation. This will enable you to reach more people and generate more leads. Even after a leader turns into a customer, providing excellent content continues.
By building relationships with your audience, content that offers value will help you increase brand loyalty. This can boost repeat business and create loyal solid consumers for you.
All these benefits make content marketing essential for businesses of all sizes. The use of content marketing can not only increase visibility but also strengthen social bonds with leads and customers.