How Important is the Social Media Marketing Agency for Your Brand?
Want to deliver the right message on your social handles? Then hire a social media marketing agency now!
People's purchasing decisions are increasingly influenced by recommendations from friends, family, and colleagues. Therefore, building a strong social media presence has now become a necessity.
Tekscrum is counted among the top social media marketing companies providing professional handling of all social media accounts. Get all your digital solutions under one roof. Contact our team now for detailed discussion.
Tekscrum – An Exceptional Social Media Marketing Agency in Town!
If you are looking for a social media marketing agency that you can count on then Tekscrum is the choice. People turn to social networking sites like Facebook, Twitter, Instagram, LinkedIn, and others when they seek a recommendation, praise a good experience, or vent about a poor one.
These conversations may be tapped into by inviting your customers to follow your brand, share their own experiences, and spread the word about your content through targeted ad placements on key social media sites, such as Facebook, Twitter, and Instagram. Advertisement on social media is a complex process for both B2B and B2C organizations, but is a long-term strategy that is worth the investment.
Boost Public Awareness of Your Brand's Name (Followers)
In order to get more referrals and word-of-mouth, it's important to grow your social media following. Increase the number of relevant people who follow your social media accounts with the help of our social media marketing services. We'll make sure your social media audience reflects your usual customers' demographics, interests, and activities.
Build Community (Engagement) via social media marketing agency
Engaging your audience will increase the likelihood that they'll make a purchase from you. Increase social media engagement (likes and comments) with our support. Your audience will feel more connected to you if you have a high level of involvement.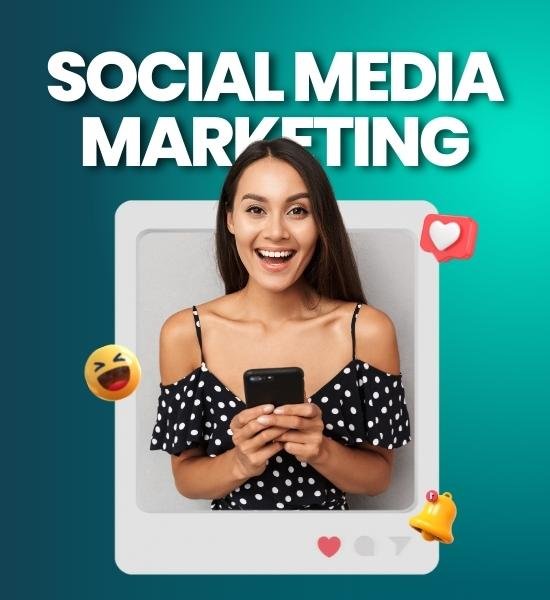 Increasing the Reach of Your Website (Traffic & Conversions)
Leads and sales will increase as a result of increased traffic to your website. Because of this, we recommend pairing this service with our social media advertising services, which focus on establishing social media advertising campaigns that generate big amounts of visitors to your website. By retargeting past website visitors with social media ads, we can improve conversions.
Advertising on social media
Advertisement campaigns will be launched to boost your website's traffic, and for that you need to consult a reliable social media marketing agency. As part of this advertising campaign, you'll be able to reach out to the people who are most likely to be interested in your product or service. In order to boost the number of people that visit your website, TekScrum uses the most cost-effective and precisely focused advertising method available, Facebook and Instagram Marketing.
Boost Your Social Media Advertising Traffic
This is why we concentrate our efforts on bringing high-quality traffic to your site rather than just any traffic. They'll be more inclined to click on your ads, visit your website, and follow up on your business's calls to action. More qualified leads and direct sales will be generated for you. In order to receive the finest quality traffic possible, TekScrum Digital Solutions is the ideal option.
Get Your Social Media Presence Strong, Contact our Team Now
Tekscrum is the social media marketing agency that you can rely on. We provide all kinds of social media campaigns: Facebook, Instagram, Twitter, LinkedIn, and many more. Call us at +92 346 7006018. Or drop us an email at info@tekscrum.com.