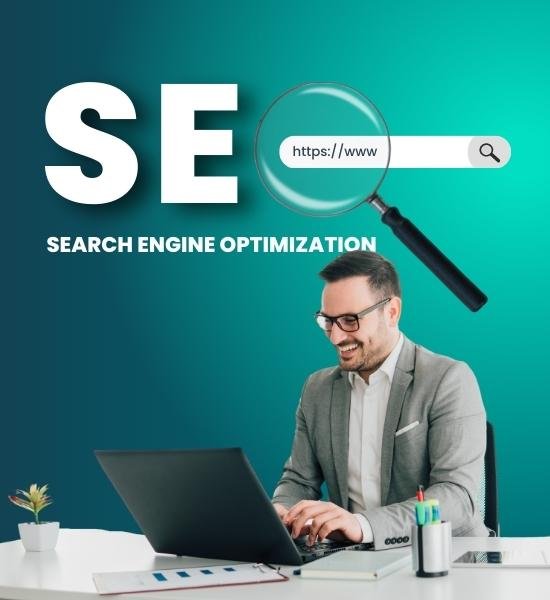 Search Engine Optimization (SEO) services can help you increase your website's traffic and visibility.
Everything you do online has some SEO in it. There is no one-size-fits-all SEO strategy. With the help of the specialists at TekScrum Digital Agency, you can lay a solid foundation for search engine optimization. We have the necessary plans and tactics to meet your specific requirements for a successful search engine optimization (SEO) plan.
Professional SEO services from TekScrum include the following benefits:
With a solid, integrated online marketing plan that includes content marketing, research, technical SEO, social media, paid methods, and other features, you may get an advantage over your competitors.
You can expect the following outcomes when using TekScrum's Digital Solutions:
increased visitor flow.
Increasing your visibility will lead to a spike in visitors to your website.
More Prospects
When SEO is done correctly, your products and services can be promoted to the right people at the right time.
Increased Income
With our Search Engine Optimization service, lead generation is made easier by a rise in the number of highly-targeted prospects.
There is a greater awareness of the brand.
Your brand's name can rise above the noise of the industry's other names in the minds of your target audience.
More Profits for the Company
The increased traffic qualified leads, and more brand awareness all contribute to new growth opportunities for the business. All of this is impossible if your business adapts to the right Search Engine Optimization (SEO) practices.
Enhanced confidence and power
In the eyes of your customers, you will be seen as the industry authority when you appear at the top of the search results. Whether it is Google, Bing, or Amazon, TekScrum's aim is to make sure that our digital solutions help your brand stand out from the rest of the competition.