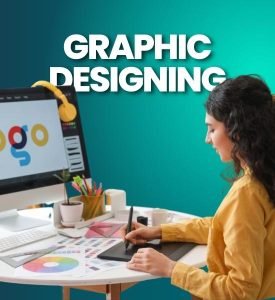 Communicate With Your Customers With An Aesthetic Sense of Creativity
At TekScrum, we firmly believe in the power of well-designed and memorable brands. It's our goal every day to produce something that will help our clients feel more connected to their audience. It is our job at TekScrum, to generate buzz for your business by employing effective strategies such as branding, brand management, and designing. Hire us and we'll give your business an aesthetic value that will draw in customers.
Logo Designing:
Because of the high cost of custom logo design, many small firms and startups have turned to pre-made logo templates. Even large corporations have difficulty coming up with innovative logo design concepts that are in line with their mission and values. It's difficult for most firms to discover a logo design company with the necessary expertise.
TekScrum's logo design services have earned the respect of a number of clients. When you deal with one of the top logo designing firms, like us, you won't have to stress about anything, including pricing, innovation, or design flexibility. You may rest assured that our team of logo designers in Karachi, Pakistan has an established track record for delivering 100% customer satisfaction.

Brand Identity:
The days when you had to sift through dozens of companies to discover the best brand identity designers or a skilled brand design agency are long gone. The importance of brand image and its role in the business cannot be ignored. If you want the best branding and identity design services ever, you need to keep up with the best team of brand identity designers. And you won't have to look anywhere else when you have TekScrum brand design agency on your side. We are a company that specializes in the design of brand identities and logos. The ideal way to obtain the best assistance with the most common and preferred sorts of brand identity design services is to call our brand design firm today. Having worked with businesses all over the world for more than a decade, our firm specializes in the creation of distinctive brand identities.
Social Media Posts Design:
The core of a brand's social media marketing plan is an attention-grabbing social media post. A good design isn't the only thing that will draw in your target audience. But only if the message is successfully conveyed through the use of the post. In contrast, despite your best efforts, a shoddy post will yield no results. We provide a wide range of services, such as the creation of newspaper ads, Photoshop artwork, and audio podcasts. There is no time like the present. Get your social media sites and posts designed by TekScrum. We'll make sure every post reflects your company's image. In keeping with the mission and values of your company's brand guidelines. For the sake of coherence. In addition, even if you are an individual social media manager or a company that manages social media on its own. We'd love to hear from you. For all of your social media postings, we've got you covered with meaningful and beautiful designs.