TekScrum – An Innovative and Renowned Digital Marketing Agency
All the brands and businesses require a unique digital marketing approach that sets them apart from their competitors. To get the profitable outcome through marketing, you need to hire an expert. And here the role of digital marketing agency comes into play.
TekScrum is here to help!
We provide all kinds of digital marketing solutions, some of them are:
       

Social Media Marketing

       

Content Marketing

       

Email Marketing

       

SMM

       

SEO and many more
To make your digital presence strong, hire a professional from our team.
All it take is one call!
Generate Higher Revenues by Contacting Top Digital Marketing Agency
'I'm looking for a reliable digital marketing agency near me, but am confused to choose among a huge list!'
Does that sound like you?
Then we have the answer for you!
If you're searching for a reliable source to manage your digital presence, look no further than TekScrum.
Being a Karachi-based digital marketing agency that provides all kinds of commercial services, including social media marketing, makes us proud. Through the development and implementation of a variety of digital marketing tactics, we aid in the expansion of your company's market reach and recognition.
To thrive in today's competitive market, a company must rethink its marketing strategy to include consumer data techniques and multichannel marketing. TekScrum can help your brand become innovative by providing creative digital marketing solutions. We can assist your business in Omni channel growing and reaching your target audience with our custom digital marketing strategies.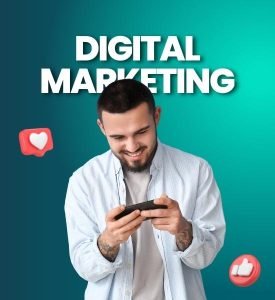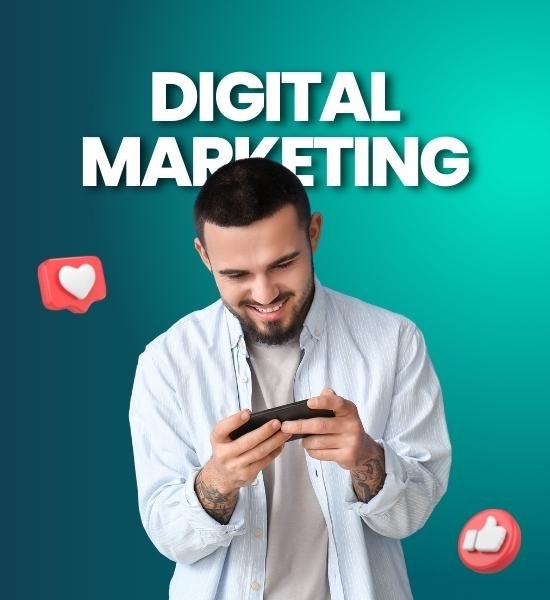 Some of Our Services
If you are looking for the best digital marketing company in Karachi then TekScrum is the choice. We provide all kinds of digital solutions with a spark of creativity and professionalism. With the help of our exceptional innovative digital solutions, your brand can easily grab the users' attention.
We, at TekScrum, provide all kinds of digital marketing services that include Graphic Designing, Content Marketing, Social Media Marketing (SMM), Search Engine Marketing (SEM), Search Engine Optimization (SEO), and Email Marketing.
In addition to social media and search engine optimization, TekScrum offers a variety of other services, such as email marketing and content marketing. Social media platforms such as Facebook, Instagram, Twitter, and LinkedIn are managed by our digital marketing agency on your behalf. What we do is help businesses grow and meet their goals by using relevant Digital Marketing Services.
Social Media Marketing
In order to get more referrals and word-of-mouth, it's important to grow your social media following. Increase the number of relevant people who follow your social media accounts with the help of our social media marketing services. We'll make sure your social media audience reflects your usual customers' demographics, interests, and activities.
Content Marketing
You can represent your business uniqueness via your enticing and appealing content. Content marketing is a great way to tell your story and stand out from the competition. TekScrum provides a huge range of content creation ideas, from social media post designs to professional write-ups for your website (both on-page and off-page).
Search Engine Optimization (SEO)
Everything you do online has some SEO in it. There is no one-size-fits-all SEO strategy. With the help of the specialists at TekScrum Digital Agency, you can lay a solid foundation for search engine optimization. We have the necessary plans and tactics to meet your specific requirements for a successful search engine optimization (SEO) plan.
Email Marketing
With a targeted Email Marketing campaign, you can drive more customers to your website and boost your bottom line. Customers will be drawn in by the attention-grabbing appearance of your emails, as well as the thoughtful content. TekScrum, being an email marketing agency as well will go above and beyond to make sure your email marketing campaign becomes a success.
Stop Worrying, Start Ringing to Enhance Your Digital Presence
TekScrum is a digital marketing agency that you can count on! And easy contact is like a cherry on top. You can easily discuss your digital projects by calling us. You will get all your digital problems solved under one roof. So, why the wait? Ring us now!